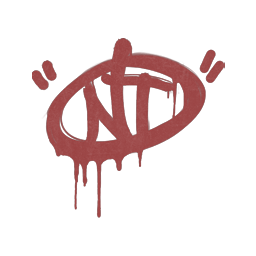 Description
The 'Sealed Graffiti | NT' sticker symbolizes respect and sportsmanship in the CS:GO/CS2 community. Its market value increased after the '2019 CS:GO Major' where 'Team Vitality' displayed exceptional sportsmanship, making it a highly sought-after item among traders and players.
Sealed Graffiti | NT Traders rates this skin at 3.12/5.0.
Buy on CS.TRADE
Buy or trade for Sealed Graffiti | NT graffiti sprays listed below on CS.TRADE trade bot.