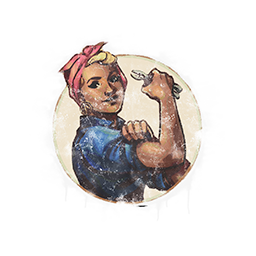 Description
Named after a renowned CS:GO/CS2 programmer, the 'Sealed Graffiti | Martha' exudes an aura of intelligence and determination. Since 2015, it has been a popular choice among players for its intricate detailing. Its stable market price adds to its allure. Ideal for players who appreciate the intricacies of game development.
Sealed Graffiti | Martha is a fairly liquid item. It should be easy to sell or exchange it. Traders rates this skin at 4.01/5.0.
Buy on CS.TRADE
Buy or trade for Sealed Graffiti | Martha graffiti sprays listed below on CS.TRADE trade bot.