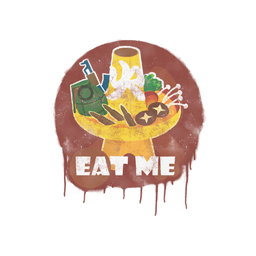 Description
'Sealed Graffiti | Hotpot' is a coveted item among CS:GO and CS2 players. This skin features an edgy and stylish graffiti that adds a unique touch to a player's in-game inventory. It came into recognition during the 2018 World Championship, where team 'Astralis' demonstrated its dominance. The sticker's popularity surged when it was spotted in several crucial rounds. As of 2021, it's average market price fluctuates around $1, reflecting its enduring appeal among traders.
Sealed Graffiti | Hotpot is a fairly liquid item. It should be easy to sell or exchange it. Traders rates this skin at 4.00/5.0.
Buy on CS.TRADE
Buy or trade for Sealed Graffiti | Hotpot graffiti sprays listed below on CS.TRADE trade bot.