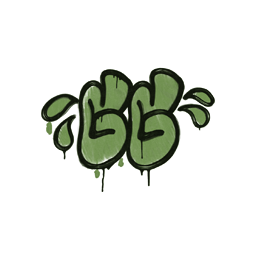 Description
Representing good sportsmanship, the 'Sealed Graffiti | GGWP' or 'Good Game, Well Played' is an emblem of respect among CS:GO/CS2 players. It symbolizes the appreciation for a well-challenged match. Displaying this shows your professional attitude toward the game. This item has been popular among top teams in major tournaments. Traders often value this item because of its consistent demand in the market and its representation of the community's spirit.
Sealed Graffiti | GGWP Traders rates this skin at 2.31/5.0.
Buy on CS.TRADE
Buy or trade for Sealed Graffiti | GGWP graffiti sprays listed below on CS.TRADE trade bot.