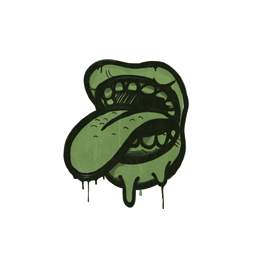 Description
As a show of dominance, the 'Sealed Graffiti | Eat It' sticker is a bold statement in the CS:GO/CS2 scenes. This item is often seen used by confident players, making a mark of their gameplay prowess. This item not only appeals to players but also attracts traders with its continuous high demand in the market, eventually leading to lucrative trades.
Sealed Graffiti | Eat It Traders rates this skin at 2.54/5.0.
Buy on CS.TRADE
Buy or trade for Sealed Graffiti | Eat It graffiti sprays listed below on CS.TRADE trade bot.