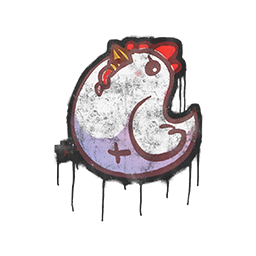 Description
The 'Sealed Graffiti | Chabo' in-game item for CS:GO and CS2 is highly sought after by many players. Known for its unique design, the 'Chabo' graffiti sets its owner apart from the crowd. If you're looking to boost your profile's aesthetics and standing in the community, this graffiti is a must-have.
Sealed Graffiti | Chabo is a fairly liquid item. It should be easy to sell or exchange it. Traders rates this skin at 4.01/5.0.
Buy on CS.TRADE
Buy or trade for Sealed Graffiti | Chabo graffiti sprays listed below on CS.TRADE trade bot.