Sealed Graffiti | Backstab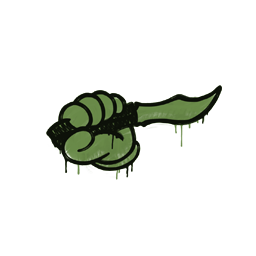 Description
'Sealed Graffiti | Backstab' is emblematic of the unexpected plays that can turn the game in CS:GO/CS2. This item signifies a player's cunning strategy and unpredictable moves. It's often used by players who excel in pulling off surprises during matches, making it an exciting asset in the game. Traders value this sticker for its high demand, often leading to profitable trades.
Sealed Graffiti | Backstab Traders rates this skin at 2.98/5.0.
Buy on CS.TRADE
Buy or trade for Sealed Graffiti | Backstab graffiti sprays listed below on CS.TRADE trade bot.