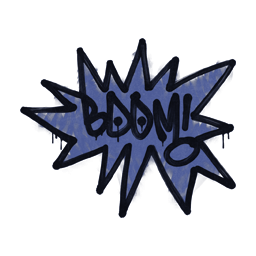 Description
The 'Sealed Graffiti | BOOM' sticker has an explosive impact on the CS:GO/CS2 gaming and trading ecosystem. It saw a surge in popularity and price during the 2018 Major when team 'Astralis' displayed unprecedented excellence. A must-have skin for those seeking to add firepower to their collection.
Sealed Graffiti | BOOM Traders rates this skin at 2.74/5.0.
Buy on CS.TRADE
Buy or trade for Sealed Graffiti | BOOM graffiti sprays listed below on CS.TRADE trade bot.