Sealed Graffiti | BIG | Boston 2018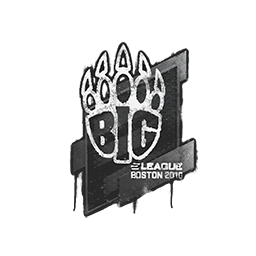 Description
Imprinted with the logo of the BIG team, the graffiti from the Boston 2018 tournament encapsulates the team's monumental impact on the Counter-Strike world. Key players, such as tabseN and gob b, contributed to the team's success, making this sticker a valuable piece of esports history. For traders and players alike, the graffiti holds significant value, both historically and economically.
Sealed Graffiti | BIG | Boston 2018 is an item of average liquidity. It may take some time to sell or trade it. Traders rates this skin at 3.01/5.0.
Buy on CS.TRADE
Buy or trade for Sealed Graffiti | BIG | Boston 2018 graffiti sprays listed below on CS.TRADE trade bot.