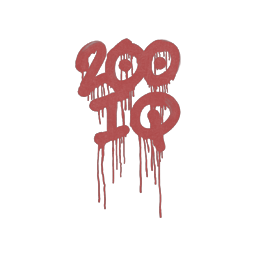 Description
Famed among both CS:GO and CS2 players, the Sealed Graffiti | 200 IQ is a symbol of intellectual superiority. Players use this graffiti to signify a strategic move or a well-thought-out plan leading to victory. It has seen increased popularity, especially in tournaments where thoughtful strategies and clever tricks often decide the game's outcome.
Sealed Graffiti | 200 IQ Traders rates this skin at 2.76/5.0.
Buy on CS.TRADE
Buy or trade for Sealed Graffiti | 200 IQ graffiti sprays listed below on CS.TRADE trade bot.