Sport Gloves | Hedge Maze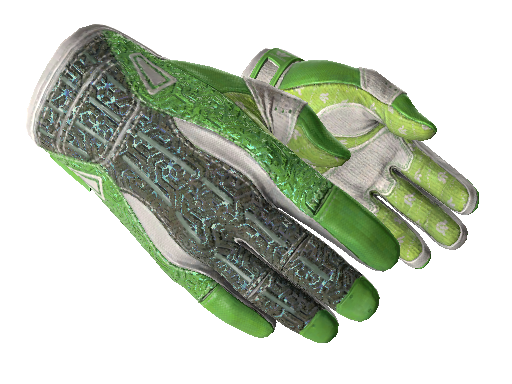 | Condition | Price |
| --- | --- |
| Factory New | $44664.32 |
| Minimal Wear | $12394.7 |
| Field-Tested | $3938.74 |
| Well-Worn | $2742.68 |
| Battle-Scarred | $1037.02 |
Description
Synthetic fabrics make these athletic gloves durable and eye-catching. The green and white gloves were manufactured by Icarus Athletics.
The 'Sport Gloves | Hedge Maze' are known for their distinctive green and black maze-like pattern in CS:GO and CS2. The gloves signify the complex strategies and unpredictable nature of the game. Player 'Magisk' wore these gloves during Intel Extreme Masters XIII, which significantly increased their demand in the market.
It was added to Counter-Strike: Global Offensive on 29 November 2016.
Sport Gloves | Hedge Maze skin float value ranges from 0.06 to 0.80 which makes it available in the following wear conditions: Factory New, Minimal Wear, Field-Tested, Well-Worn, Battle-Scarred.
Sport Gloves | Hedge Maze unique flavor text is: 'Only cowards fear flying close to the sun'.
Sport Gloves | Hedge Maze is an item of average liquidity. It may take some time to sell or trade it. Traders rates this skin at 4.72/5.0.
Buy on CS.TRADE
Buy or trade for Sport Gloves | Hedge Maze skins listed below on CS.TRADE trade bot.