Moto Gloves | Smoke Out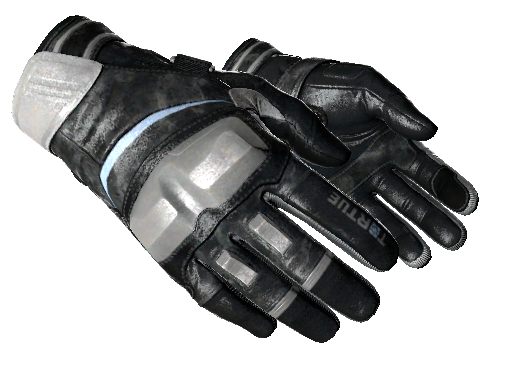 | Condition | Price |
| --- | --- |
| Factory New | $27620.7 |
| Minimal Wear | $786.55 |
| Field-Tested | $290.86 |
| Well-Worn | $236.6 |
| Battle-Scarred | $126.2 |
Description
These bulky hard knuckled gloves can protect the wearers hands from road rash at 60 mph.
The 'Moto Gloves | Smoke Out' is a widely used item in the CS:GO and CS2 gaming communities. These gloves were introduced during the 'Smoked Out Tournament' in 2016, where the team that wore them emerged victorious. Since then, they have become a symbol of victory and dominance for many players. With sleek design and superior grip, these gloves provide enhanced control and precision. Its price has seen a steady increase over the years, indicating its sustained demand in the market.
It was added to Counter-Strike: Global Offensive on 3 December 2020.
Moto Gloves | Smoke Out skin float value ranges from 0.06 to 0.80 which makes it available in the following wear conditions: Factory New, Minimal Wear, Field-Tested, Well-Worn, Battle-Scarred.
Moto Gloves | Smoke Out is a fairly liquid item. It should be easy to sell or exchange it. Traders rates this skin at 4.65/5.0.
Buy on CS.TRADE
Buy or trade for Moto Gloves | Smoke Out skins listed below on CS.TRADE trade bot.