Moto Gloves | Eclipse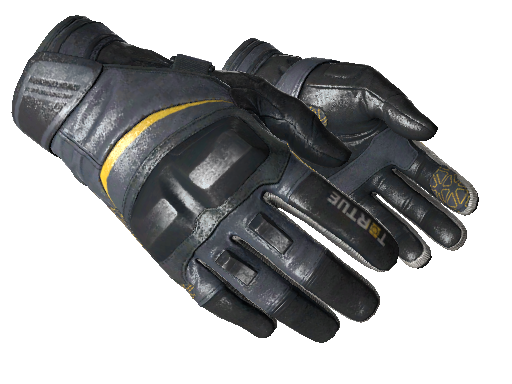 | Condition | Price |
| --- | --- |
| Factory New | $1284.8 |
| Minimal Wear | $547.05 |
| Field-Tested | $251.24 |
| Well-Worn | $206.01 |
| Battle-Scarred | $125.52 |
Description
These bulky hard knuckled gloves can protect the wearers hands from road rash at 60 mph. This is the original classic black design that made Tortue a household name.
The 'Moto Gloves | Eclipse' are a popular choice in CS:GO and CS2 for players who prefer a stark, contrasting design. The gloves feature a strong, contrasting black and white design, encapsulating the tension of the game. 'Eclipse' gloves have seen a steady rise on the market, with a significant increase after 'NiKo' wore them in the StarLadder Berlin Major 2019.
It was added to Counter-Strike: Global Offensive on 29 November 2016.
Moto Gloves | Eclipse skin float value ranges from 0.06 to 0.80 which makes it available in the following wear conditions: Factory New, Minimal Wear, Field-Tested, Well-Worn, Battle-Scarred.
Moto Gloves | Eclipse unique flavor text is: 'Don't call it a midlife crisis'.
Moto Gloves | Eclipse is an item of average liquidity. It may take some time to sell or trade it. Traders rates this skin at 4.96/5.0.
Buy on CS.TRADE
Buy or trade for Moto Gloves | Eclipse skins listed below on CS.TRADE trade bot.