Moto Gloves | Cool Mint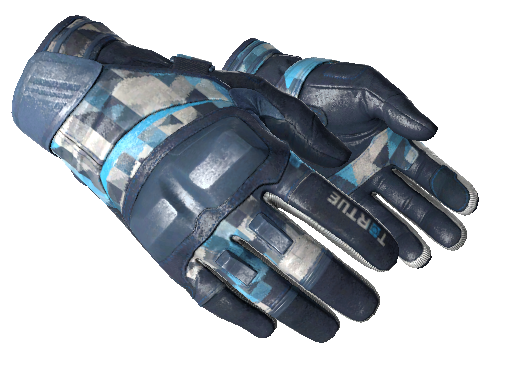 | Condition | Price |
| --- | --- |
| Factory New | $3755.61 |
| Minimal Wear | $1193.06 |
| Field-Tested | $538.5 |
| Well-Worn | $362.58 |
| Battle-Scarred | $209.97 |
Description
These bulky hard knuckled gloves can protect the wearers hands from road rash at 60 mph. The soft blue leather has been accented with arctic colored geometric designs.
'Moto Gloves | Cool Mint' are a skin in CS:GO and CS2 recognized for the calming mint-green color. The gloves offer a sleek style that aligns with the cool, collected demeanor of many top players. The gloves had a spike in price after 'olofmeister' wore them in the IEM Katowice 2019, showcasing their high value and desirability.
It was added to Counter-Strike: Global Offensive on 29 November 2016.
Moto Gloves | Cool Mint skin float value ranges from 0.06 to 0.80 which makes it available in the following wear conditions: Factory New, Minimal Wear, Field-Tested, Well-Worn, Battle-Scarred.
Moto Gloves | Cool Mint unique flavor text is: 'Combat has never felt so refreshing.'.
Moto Gloves | Cool Mint is a fairly liquid item. It should be easy to sell or exchange it. Traders rates this skin at 4.88/5.0.
Buy on CS.TRADE
Buy or trade for Moto Gloves | Cool Mint skins listed below on CS.TRADE trade bot.