Driver Gloves | Overtake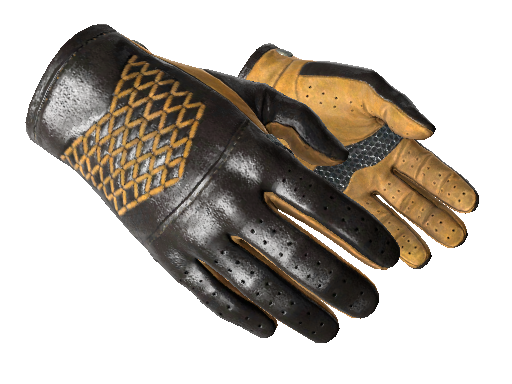 | Condition | Price |
| --- | --- |
| Factory New | $1363.88 |
| Minimal Wear | $398.32 |
| Field-Tested | $160.83 |
| Well-Worn | $139.65 |
| Battle-Scarred | $107.16 |
Description
These driving gloves offer protection from the elements while still maintaining tactile sensation. Speed is of the essence with these classic black and tan leather gloves.
The 'Driver Gloves | Overtake' are a popular choice among CS:GO & CS2 players. Recognised for their vibrant colours, these gloves are often associated with fast-paced gameplay. Their market value is consistently high, especially following tournaments involving high-profile players.
It was added to Counter-Strike: Global Offensive on 16 February 2018.
Driver Gloves | Overtake skin float value ranges from 0.06 to 0.80 which makes it available in the following wear conditions: Factory New, Minimal Wear, Field-Tested, Well-Worn, Battle-Scarred.
Driver Gloves | Overtake is an item of average liquidity. It may take some time to sell or trade it. Traders rates this skin at 4.82/5.0.
Buy on CS.TRADE
Buy or trade for Driver Gloves | Overtake skins listed below on CS.TRADE trade bot.