Cmdr. Frank 'Wet Sox' Baroud | SEAL Frogman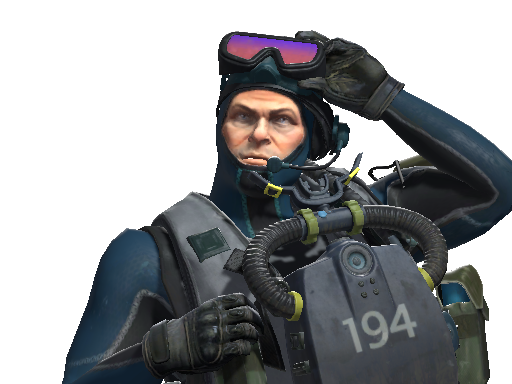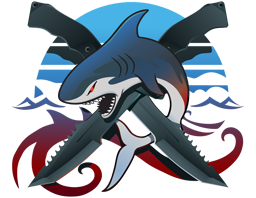 Operation Riptide Agents
Description
First on deck and last off it, Cmdr. Frank Baroud is a third generation SEAL and second combat diver ever to receive The Navy Cross medal; 'Goggles' was the first. Count on Baroud to solve the most complicated underwater and ground based conflict situations, like the time he defused several IED's which were planted in a network of flooded caves beneath a US embassy. Baroud chalks it up to his impeccable attention to detail, because after all, when your life depends on the equipment you're wearing, a simple mistake may be the last one you make. His uncompromising attention to detail earned him the nickname 'Wet Sox'.
The 'Cmdr. Frank 'Wet Sox' Baroud | SEAL Frogman' is a premium skin in CS:GO/CS2. This skin portrays Cmdr. Baroud, a distinguished SEAL Frogman, known for his proficiency in underwater missions. This skin is sought after by many players for its high aesthetic value, as well as its significance in the history of Counter-Strike, marking the heroics of SEAL Frogman team. It has been traded at high prices in the market, with remarkable fluctuations tied to major tournaments.
It was added to Counter-Strike: Global Offensive on 22 September 2021 along with the Operation Riptide Agents Collection.
Cmdr. Frank 'Wet Sox' Baroud | SEAL Frogman unique flavor text is: 'Double check it. Then triple check it. Then check it again.'.
Cmdr. Frank 'Wet Sox' Baroud | SEAL Frogman is a fairly liquid item. It should be easy to sell or exchange it. Traders rates this skin at 4.55/5.0.
Buy on CS.TRADE
Buy or trade for Cmdr. Frank 'Wet Sox' Baroud | SEAL Frogman agent skins listed below on CS.TRADE trade bot.